10-05-21 03:18:00,
Remember Bill Gates' infamously saying with his seductive smile, something to the extent, even if I'm no longer around, the system has been set up and will continue without me.
This is not a verbatim but a contextual quote.
Unfortunately, any reference to this and other similar anti-current narrative references were deleted from internet.
It's part of a massive censuring effort.
Of course, without censuring the alternative media – the plan falls flat.
The mainstream media, as well as the social platforms, are bought with hundreds of millions of dollars to keep propagating the fake and criminal corona narrative.
The plan is horrifying.
It is a public relation distortion of the truth, of what's behind the enormous, coercive "vaccination".
The everybody-must-be-vaxxed-drive is so enormous, for a disease that has a 99.9% survival rate – and is about as deadly as a common flu (0.3% – 0.8%) – so, that anybody who still can think straight must wonder what's behind it.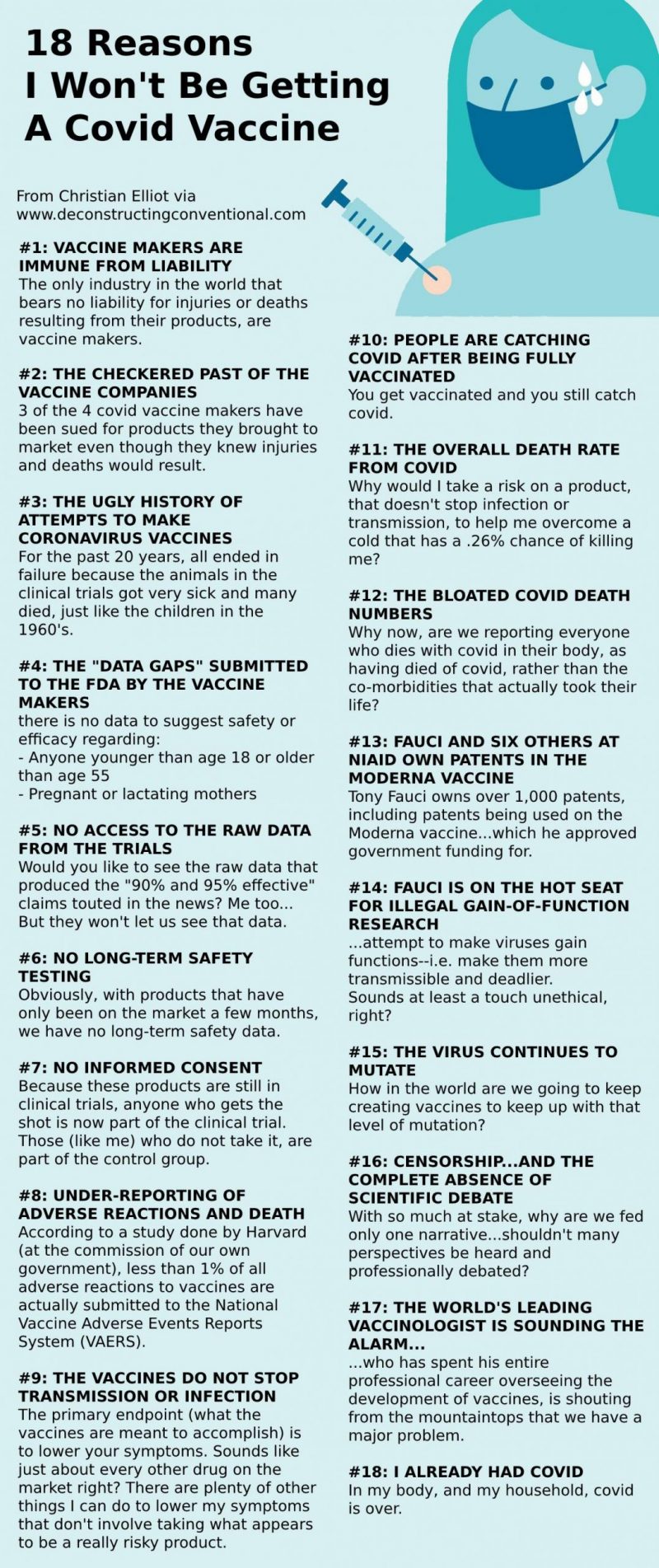 What's the real agenda?
The British Government has invested in excess of £184m on communications, read propaganda, relating to Covid-19 in 2020, figures from the Cabinet Office show.
It is said to plan another at least £320m (about US$ 380 m equivalent) through 2022.
See here https://www.campaignlive.co.uk/article/govt-spent-184m-covid-comms-2020/1708695 
So, how believable is then Boris Johnson, who said on several occasions that by the end of 2021 all will be over?
Though, he also warned, we will never return to the old normal, that a New or One World Order (OWO) will emerge from this unique covid-opportunity.
Same words as uttered by Klaus Schwab, the "father" of the World Economic Forum (WEF), the alleged author of The Great Reset which, which – fair enough – presents us with all the horrendously inhuman plans they have for us, so horrendous, nobody really listens.
But listen we should, because these plans have already begun being implemented – and we are in the midst of them, still closing our eyes to what they tell us will come – and is coming simultaneously with their warnings.
So, we better wake up, with eyes wide open,