13-10-19 05:53:00,
Russia's President Vladimir Putin sat down with three Arab-language media, including RT Arabic, to discuss Russia's policies and ties in the Middle East and beyond, as well as a looming arms race with the US and NATO's expansion.
In advance of his visit to the Kingdom of Saudi Arabia and the United Arab Emirates Vladimir Putin answered questions from Al Arabiya senior presenter Mohammed Tomaihi, Sky News Arabia senior presenter Mohannad Khatib and RT Arabic Public and Political Programmes Department Head Salam Musafir.
This is the full video and transcript of the interview. Key excerpts are available here, here and here.
Mohammed Tomaihi, Al Arabiya: (retranslated): Dear viewers, welcome to this unique interview with Russian President Vladimir Putin, which we are recording in Sochi.
With me here today are Mr. Mohannad Khatib, a reporter at Sky News Arabia and Salam Musafir, a reporter at RT Arabic.
Thank you very much for this unique opportunity, considering your upcoming visit to Saudi Arabia.
'There's a lot to be done, but we've set a good pace'
President of Russia Vladimir Putin: It is my pleasure. I think it is a good tradition to meet with a country's media before visiting it.
As for the visit to Saudi Arabia, we attach great importance to it. It is, in a sense, a return visit after the visit by King of Saudi Arabia, Custodian of the Two Holy Mosques, to Russia. It was the first, historic visit. We consider it historic, and it really is.
There is one more thing that I believe is important to note. In Soviet times, relations between Saudi Arabia and the Soviet Union were at a rather low level. In recent years, the quality of our relations has changed dramatically. We consider Saudi Arabia a friendly nation.
Read more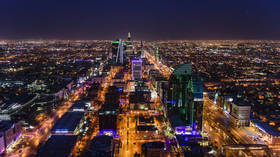 I have very good relations with both the King and the Crown Prince. We have been making good headway practically in all fields.
I will start with the economy. There is still a lot to be done, but we have set a good pace.